Food And Drink That Inspires Class V Excitement And Satisfaction
After a day's white water adventure, you'll no doubt find yourself both parched and famished – the excitement of Colorado river rafting will do that to you. So head on over to the 8 Mile Grill for fresh made and home-cooked meals that you can enjoy as you recount your trip with friends and family. Sip on a wide selection of Colorado crafted beers on tap and soak in the stunning mountain scenery, either from inside the dining room or on our spacious patio.
We've got a menu that'll tackle your appetite the same way you and your crew tackled the rapids – in a classy, stylish and fun restaurant setting.
Our kids' menu options are pretty great, too, and sure to satisfy any young river explorers in your group. 8 Mile Bar and Grill isn't just a popular dining option because it's right next to our Echo Canyon rafting, it's also quickly becoming a favorite of the Canon City restaurants for locals!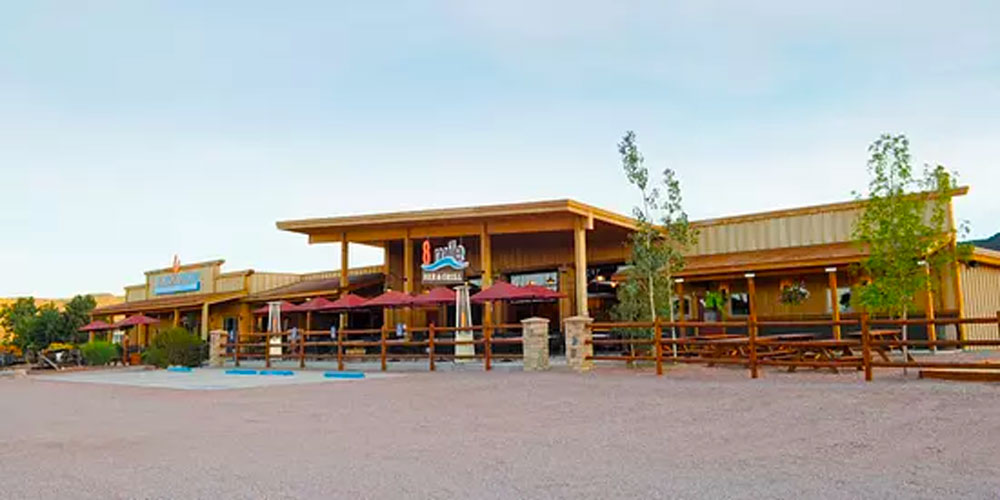 Freshly prepared home-cooking from our 8 Mile Bar and Grill that adds to the adventure of the river awaits you and your crew after your white water fun. Plenty of indoor and patio seating is enhanced by a selection of Colorado crafted beers, and gives you a perfect place to reflect on your adventure.
Our new glycol beer chilling system ensures perfectly chilled beer, and this year we have 16 draft beer options! Of all Canon City restaurants, you won't find a better view than the 8 Mile Bar and Grill – we think you'll agree.