High Quality, Scenic, And Informative Off-Road Jeep Tours
At Colorado Jeep Tours we pride ourselves on providing high quality, scenic, and informative jeep tours. Our interpretive tours offer a variety of entertaining information including western history, geology, and even paleontology while traveling on some of the most scenic roads and trails in Colorado.
Our tours leave from Canon City just 45 minutes South of Colorado Springs and offer a fun and interesting way to see and learn about Colorado.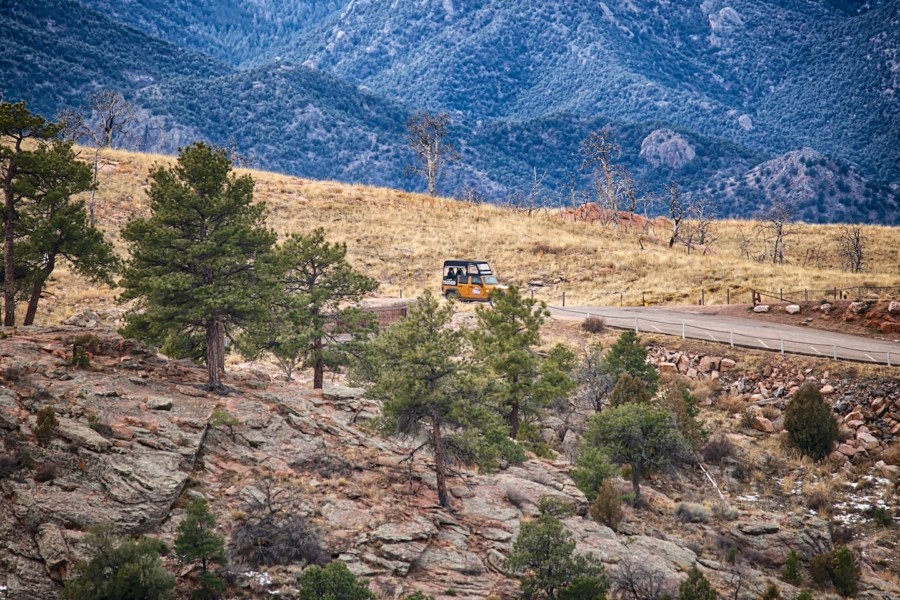 Each tour has its own unique scenery. Some tours take you along the rim of the famous Royal Gorge, while other tours explore the bright red monoliths that make up Red Canyon Park.
Colorado Jeep Tours also can take you along the Gold Belt Tour through the late 1800's mining districts of Cripple Creek and Victor. All of our tours are incredibly scenic and accommodate most ages and abilities.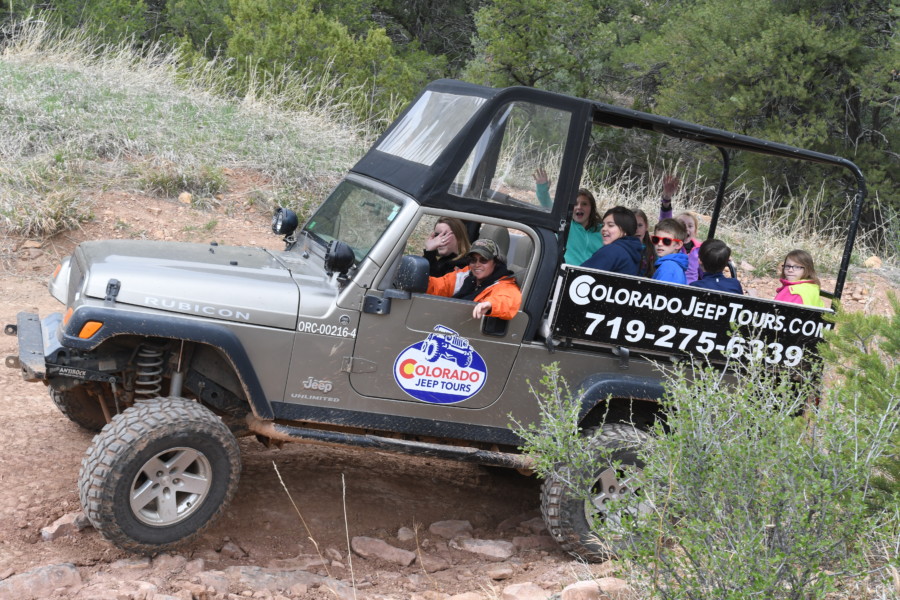 Our customized open-air jeeps are modified with your comfort in mind. We use air bag suspensions to smooth out the ride and thick cushion seats so you can view the spectacular scenery and wildlife that Colorado has to offer without worrying about the rough bumpy ride.
We've partnered with the best attractions in the surrounding area to show you the best the Royal Gorge Region has to offer. Consider pairing your half day jeep tour with a ride on the Historic Royal Gorge Route Railroad through the Royal Gorge, a zip line tour, whitewater rafting, or wine tasting. Whether you are looking for a scenic half-day tour, a historical and adventurous full day tour, or a day packed with one of the best multisport packages in Colorado, we have an adventure that's right for you!