All About the Royal Gorge Region
The Royal Gorge Region is a beautiful and rugged area located in central Colorado, known for its stunning natural beauty and rich history. The region is named after the Royal Gorge, a deep and narrow canyon that was carved over millions of years by the Arkansas River.
There's just one way to view the sheer majesty of this canyon: aboard the Royal Gorge Route Railroad.
The Royal Gorge itself is the main attractions of the region, and it is widely considered to be one of the most breathtaking natural wonders in Colorado.
The canyon walls rise up to 1,200 feet in some places, creating a dramatic and awe-inspiring landscape that attracts visitors from all over the world, more than 250,000 of whom ride the Royal Gorge Route Railroad each year.
In addition to the Royal Gorge, the region is home to numerous other natural attractions, including the nearby Pikes Peak, Garden of the Gods, and the Sangre de Cristo Mountains. These areas offer visitors the opportunity to hike, bike, and explore the stunning natural beauty of the Colorado Rockies.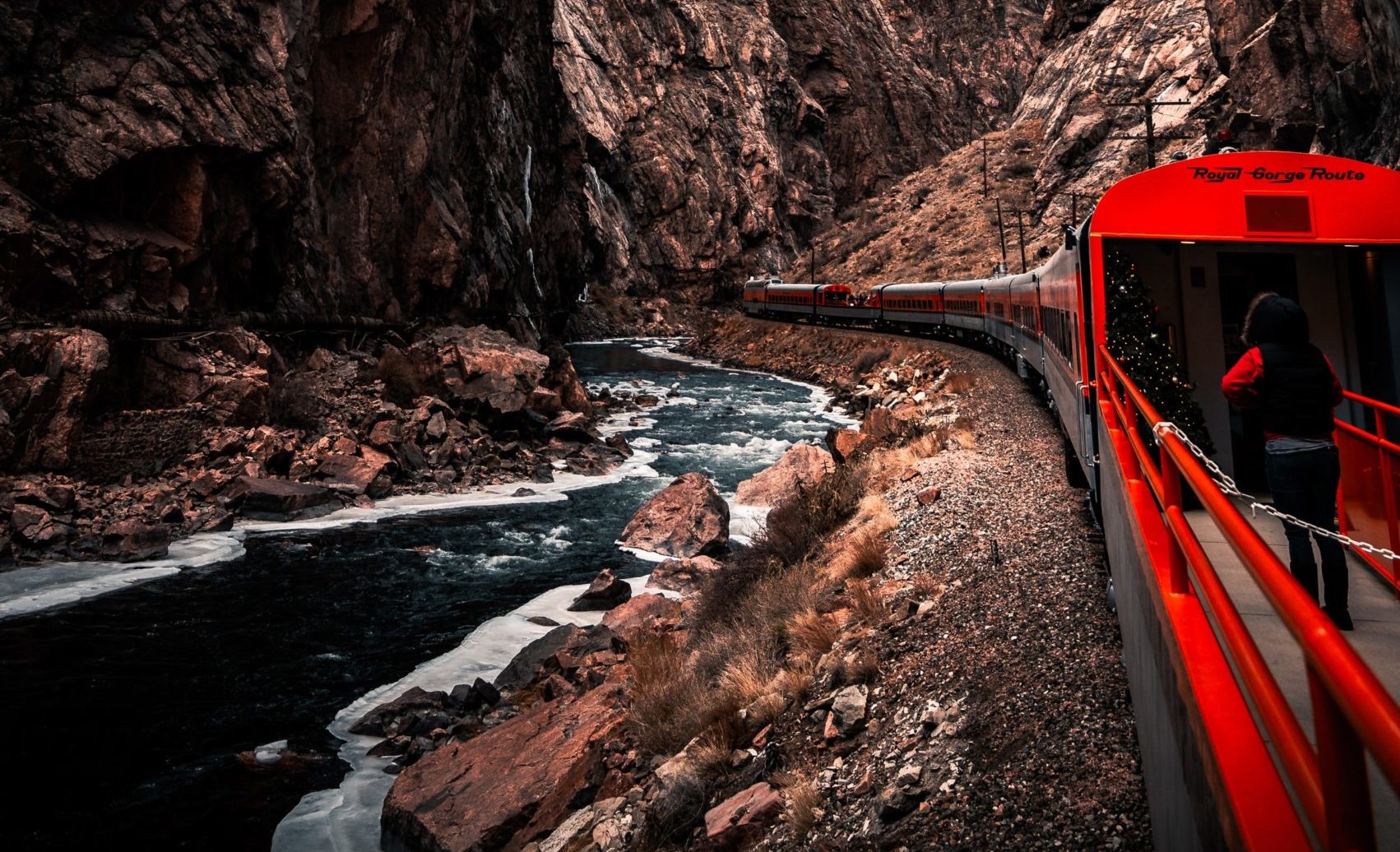 The Royal Gorge Region is also steeped in history, with a rich cultural heritage that dates back thousands of years. The region was home to several Native American tribes, including the Ute and Arapaho, before being settled by European explorers and pioneers in the 19th century. Visitors to the region can explore historic sites such as the Old Colorado City Historic District, which features buildings and landmarks dating back to the early days of Colorado's settlement.
Overall, the Royal Gorge Region is a must-visit destination for anyone who loves natural beauty, history, and adventure. Whether you're looking to hike through the mountains, explore historic sites, or simply take in the breathtaking views aboard the Royal Gorge Route Railroad, the Royal Gorge Region has something for everyone.