A Thrilling Drive to a Spectacular View
Drive your passenger car on a road that ascends and follows the top of a high razorback ridge overlooking Cañon City.
The 2.8-mile Skyline Drive sits above Cañon City west of Pueblo. Scenic views of the mountains and lush greenery surround this tight one-way road, but don't take your eyes off the route—the narrow, rollercoaster-like corridor is a breathtaking, adventurous ride.

Enter this one-way, paved road from U.S. 50 on the west edge of town and see the landscape falls away hundreds of feet on both sides, which is just a bit hair-raising!
Cañon City spreads out on both sides of you and there are pullouts to enjoy the view.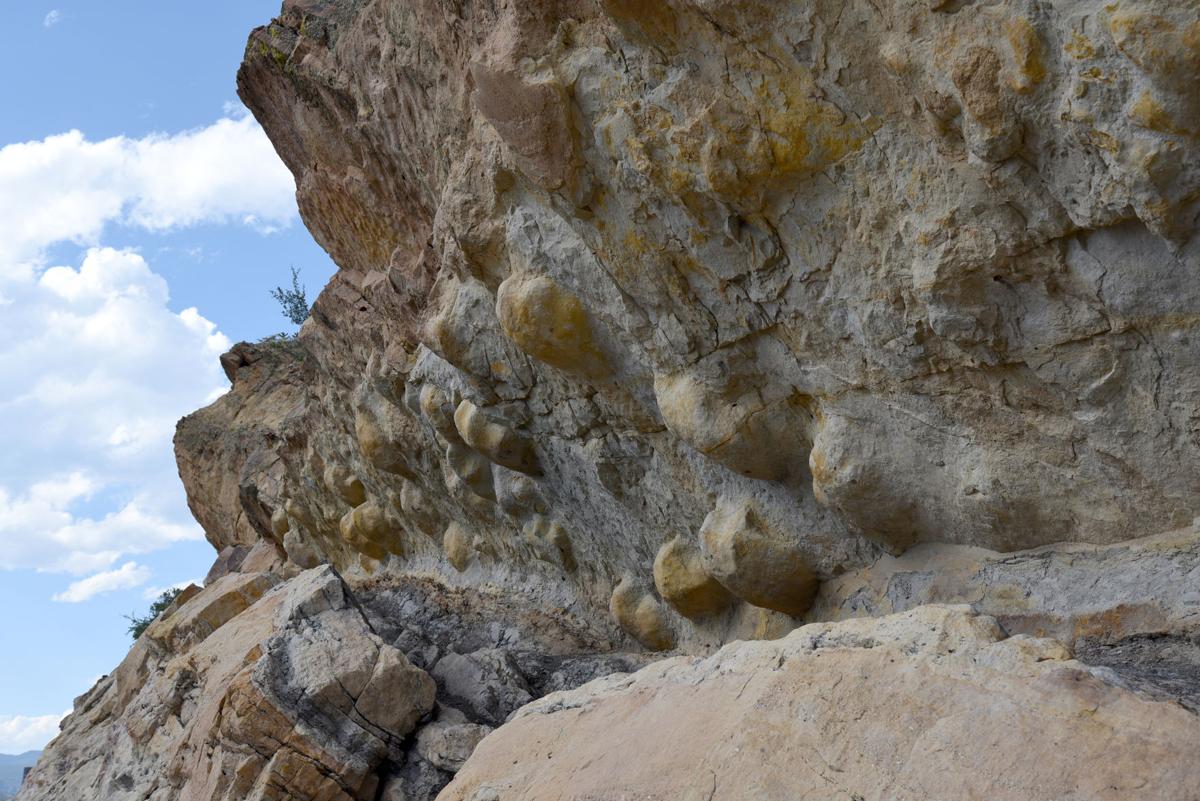 Believe it or not, 60 inmates from the nearby prison built Skyline Drive in 1905.
You can see long strings of hills known as hogbacks from your car window, as well as the astounding Cañon City landscape. If you look closely, you can see a large "C" for Canon City on one of the hogback peaks.
In 2000, paleontologists found 50 Cretaceous Ankylosaur dinosaur tracks on one of the hogbacks you can see from the road. The tracks indicate a group of dinosaurs walking side by side. Apparently, Skyline Drive was also a favorite spot for dinosaurs to visit as well!