The Royal Gorge Dinosaur Experience
The Royal Gorge Dinosaur Experience provides an affordable, dynamic and high-value educational opportunity for kids of all ages and enables families to learn and recreate together on stunning property with views of the famed Royal Gorge Bridge and Colorado's stunning Sangre de Cristo mountain range.
Our state-of-the-art, 16,200 square-foot building houses a world-class collection of interactive displays, full-scale dinosaur fossil casts, real dinosaur fossils, entertaining guided tours of our exhibit halls, and our outdoor skinned animatronic dinosaur exhibits and our multi-story ropes course ensure a fine balance between science, learning and good old-fashioned family fun.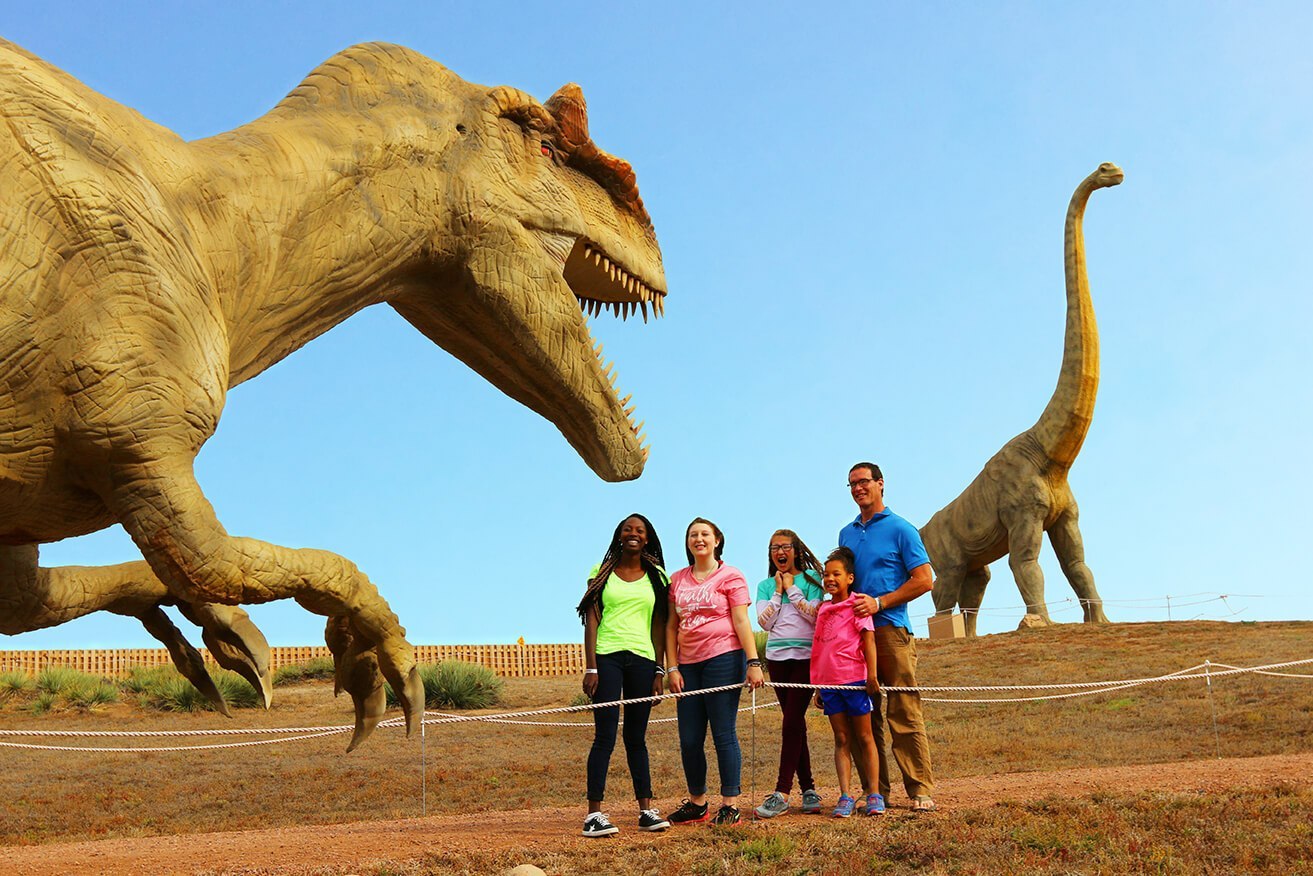 The Royal Gorge Dinosaur Experience gives kids of all ages the opportunity to experience science-focused interactive displays, full-scale dinosaur fossil casts, hands-on exhibits with real dinosaur fossils, skinned animatronic dinosaur exhibits, guided tours, and—for added family fun, value and lasting memories—a multi-story ropes course.
Our goal is to ensure that our visitors leave knowing a lot more about Colorado's paleontological history, while also carrying indelible memories of a great time spent learning, discovering and having fun with their friends and families.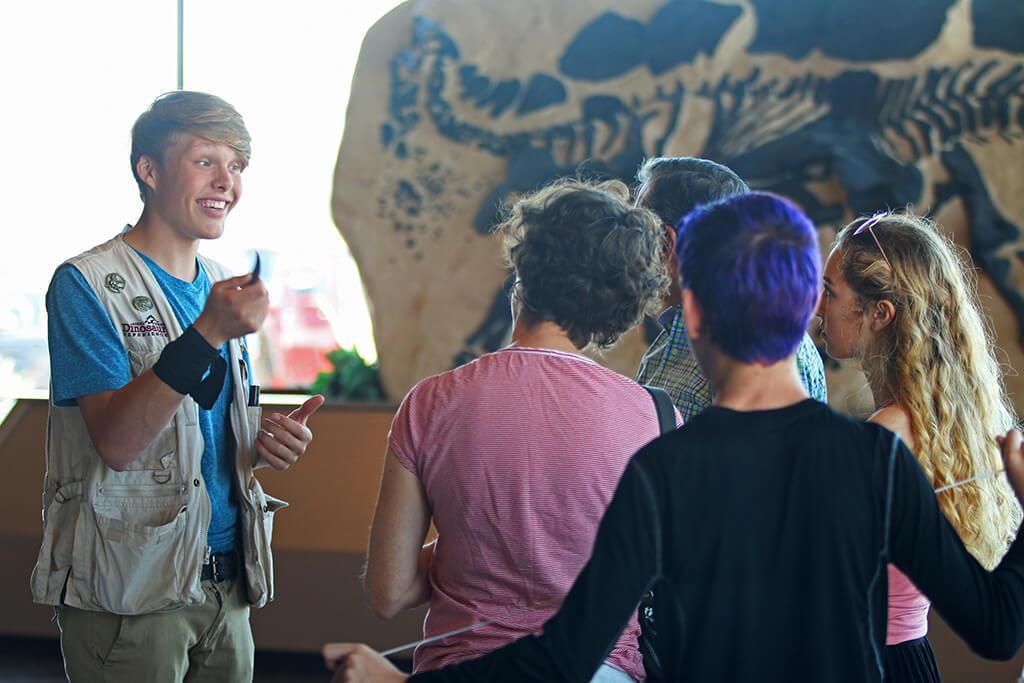 The Royal Gorge Dinosaur Experience is owned and operated by the father and son team of David and Zach Reynolds, multi-generational Cañon City residents and longtime local area business owners with a direct family connection to some of the Lower Arkansas Valley's most important paleontological discoveries of the Twentieth Century.
Peter Allen, Zach's maternal grandfather, was a math and science teacher at Cañon City High School who regularly accompanied his friend, colleague and noted paleontologist Fred Kessler on digs in the greater Garden Park Fossil Area during the 1940s, 1950s and 1960s.
Zach inherited his grandfather's fascination with science and dinosaurs, and earned a degree in geology at Western State Colorado University before pursuing a career in photojournalism. He returned to Cañon City in 2006 to join David at Reynolds Construction Company, the successful, multi-generational business that David's father founded in 1972. Reynolds Construction completed its final job—the architecturally stunning Royal Gorge Dinosaur Experience building—in June of 2016, allowing David and Zach to create the area's most exciting museum and interactive learning center.
Zach is joining his parents, David and Marion Reynolds in this endeavor, and is being supported by his wife, Carman, and their three children.