Are you ready to get away this weekend? With fall approaching, many families and groups are looking to spend a cool trip before the winter. Luckily, Cañon City has several attractions, shopping, and dining adventures throughout the Royal Gorge Region for any visitor to try out. So be sure to plan ahead and take a look at our itinerary for your weekend in Cañon City.
Check-in at Royal Gorge Cabins
Friday | 8pm
Located right outside of Cañon City, the Royal Gorge Cabins are one and two-bedroom rentals that overlook the area. Within minutes you can reach major attractions like the Royal Gorge Bridge, downtown area, Fremont Center, and more. Each unit is equipped with a kitchenette, flat screen TV, unlimited WiFi, and other quality amenities to make your stay more comfortable.
Abbey Events Complex Tour
Saturday | 9am
Originally known as the Holy Cross Abbey & Abbey School, the Abbey Events Complex is a monastery that was built in 1924. Today, it is now open for weddings, meetings, and guided tours. During your guided tour, you'll learn about the monastery, the school and students, and its 50+ years of historical value.
Fremont Center for the Arts
Saturday | 10:30am
Founded in 1947, the Fremont Center for the Arts is a gathering space for people to watch and interact with different forms of art. Visitors can check out hundreds of art pieces and books displayed by people across the Greater Fremont County Region, or stop by later for an evening of theater production or musical performance. The center also acts as an educational facility that offers classes like pottery-making, photography, painting and other sessions for people to enjoy.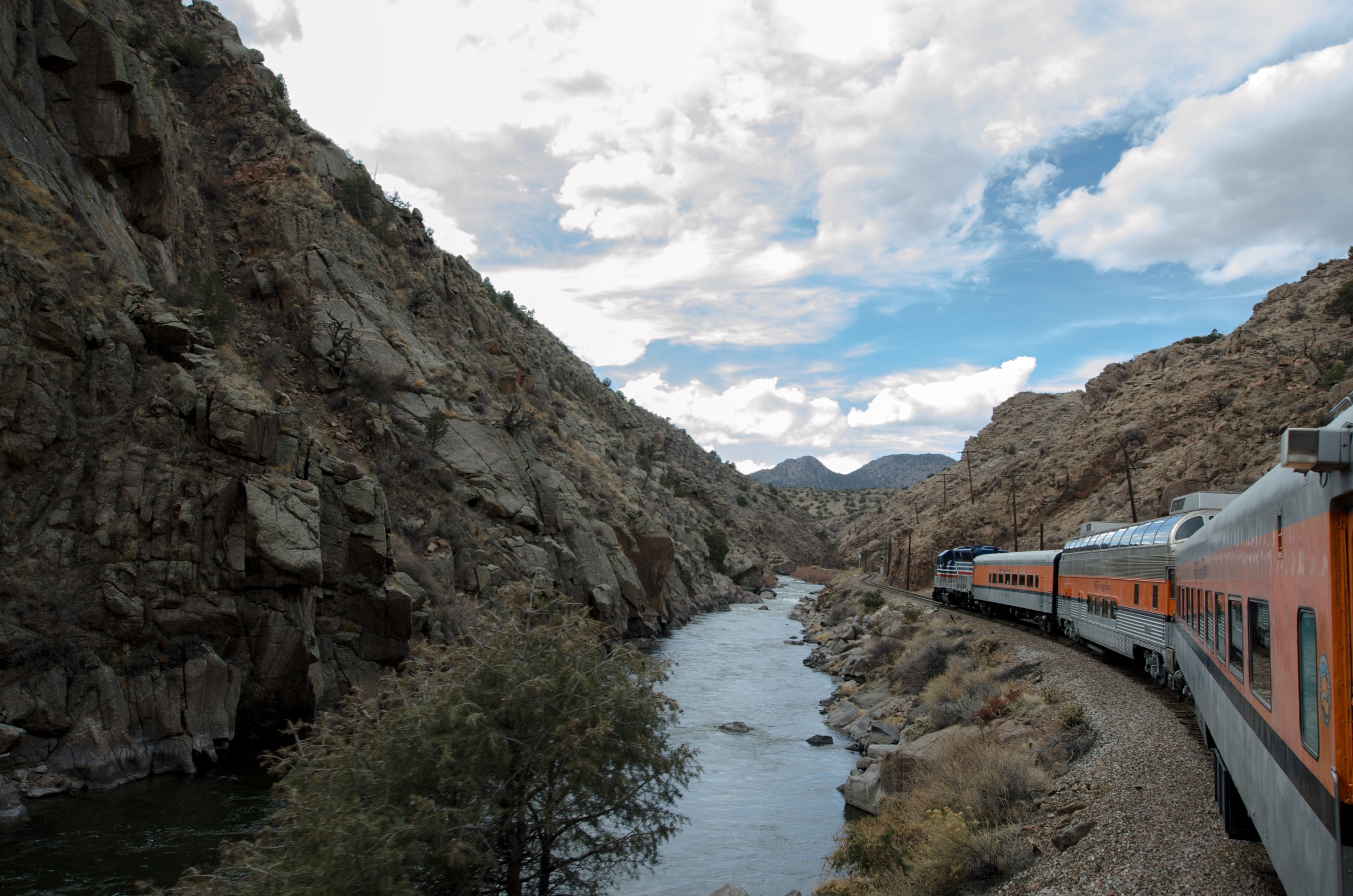 Royal Gorge Route Railroad & Santa Fe Depot 
Saturday | 12:30pm
Climb aboard the Royal Gorge Route Railroad and spend your afternoon riding through the Royal Gorge and the unique scenery it entails. The Railroad includes a full-service food train ride through the Royal Gorge. Once you board, you'll be able to choose something off of the 403 Grill menu and any drink from their fully stocked bar.
Before you get on the train, visitors can also visit Santa Fe Depot that's located right next to the Royal Gorge Route Railroad. Here, you can shop for trinkets and gifts to remember your trip across the Royal Gorge.
Be sure to order your tickets enough in advance, and get to the station an hour early before your train departs, so that way you have enough time to board the train and peruse the Depot.
Museum of Colorado Prisons
Saturday | 3:30pm
The Women's Correctional Facility, adjacent to the Colorado Territorial Correctional Facility, is a cell house that's been transformed into an exhibit. Visitors can take a guided tour through the facility and learn about more than 140 years of prison life in the area.
Dinner at 8 Miles Bar & Grill
Saturday | 6pm
The 8 Miles Bar & Grill is a local favorite that's right next to the Echo Canyon Rafting Expeditions outfit. You'll have a gorgeous view of the Royal Gorge and surrounding area, while choosing from a selection of burgers, sandwiches, and locally crafted beers on tap.
Happy Endings Caboose Cafe
Sunday | 8:30am
Head over to Happy Endings Caboose Cafe, a caboose-turned-coffee-shop located near downtown and next to the Royal Gorge Railroad. The Happy Endings Caboose Cafe uses Colorado-sourced ingredients for their food and drink options, including dishes like french toast, breakfast wraps, bagels and freshly-brewed coffee.
Royal Gorge Bridge and Park
Sunday | 10am
Listed as one of Colorado's top attractions since 1929, the Royal Gorge Bridge and Park spans over a thousand feet above the Arkansas River. The park is complete with rock climbing, gondolas, skycoaster and other activities that visitors can discover and interact with during their time here. 
Downtown Cañon City
Sunday | 1pm
For your last stop, visit downtown Cañon City, which is home to an immersive shopping experience that's filled with local boutiques, dining, music and art galleries. Here, you can peruse unique stores and study the turn-of-the-century architecture that is made up of the district. 
Top Tips
Make your

Royal Gorge Route Railroad reservations

before planning for the rest of the day. Once you have a confirmed train ticket, you can plan the rest of your activities around that time.

Bring sunscreen. 
Experience the Perfect Getaway!
Whether you decide to follow the itinerary perfectly, or do your own adventure, Cañon City has several attractions for the whole family to enjoy. Be sure to check out everything you like the next time you're visiting, and don't forget to enjoy your next stay at Cañon City!